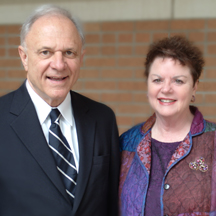 Senator David Pryor and Barbara Pryor
News from the Pryor Center
Follow us on Facebook and Twitter!
Pryor Center Updates
Pryor Center to move to East Square Plaza on the downtown Fayetteville Historic Square the first week of October.

Designs under consideration for the Arkansas Story Bus.
Featured Events on YouTube!
Visit our new "Featured Events" section on the Web site. Enjoy some great events from the Pryor Center archive recorded at venues throughout Arkansas.