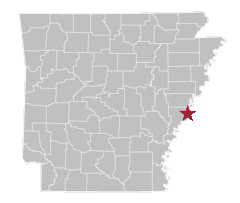 Barney Alan Sugg was born on April 29, 1938, in Helena, Phillips County, Arkansas.
Sugg earned a B.A. from the University of Arkansas, Fayetteville. While in college, he participated in ROTC and received a Regular Army commission. He went on to earn an M.A. in higher education administration at the university and a Ph.D. in the same field at the University of Oklahoma.
Sugg served as the president of the University of Texas A&M, Corpus Christi. He became the president of the University of Arkansas System in 1990 and served until his retirement in 2011. Under Sugg's leadership, the system expanded to include the University of Arkansas at Fort Smith, five community colleges, the Winthrop Rockefeller Institute, the Criminal Justice Institute, the Clinton School of Public Service and the Arkansas School for Mathematics, Sciences and Arts.