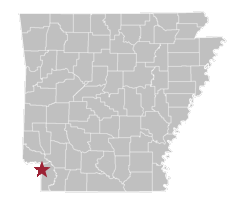 Walter Edward Hussman Jr. was born on January 5, 1947, in Texarkana, Miller County, Arkansas, and raised in Camden, Arkansas.
Hussman attended high school at The Lawrenceville School in New Jersey. He received a B.A. in journalism from the University of North Carolina and an M.B.A. at Columbia University.
Hussman returned to Arkansas in 1970 to work in the family's newspaper, radio, and television business, which later became WEHCO Media. He managed the Camden News  and served as the general manager for Palmer Newspapers in the early 1970s before becoming the CEO of WEHCO. After WEHCO purchased the Arkansas Democrat  in 1974, Hussman moved to Little Rock to work as the publisher. In 1991, he managed the Arkansas Democrat  purchase of the Arkansas Gazette  and renamed the newspaper the Arkansas Democrat-Gazette.  
Editor & Publisher  magazine named Hussman the Publisher of the Year in 2008. He has served on the Board of Directors of the Associated Press and as chairman of P.A.R.K. Hussman helped found the eStem Public Charter Schools in Little Rock.