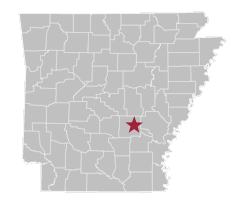 Bobby Wayne Jones was born in 1961 in Altheimer, Jefferson County, Arkansas.
Jones earned a Bachelor's degree from the University of Arkansas, Fayetteville and then graduated from the University of Arkansas for Medical Sciences in Little Rock. After completing his residency at the Dwight David Eisenhower Medical Center, Jones worked at military hospitals in Bosnia-Herzegovina, Kosovo, and Germany. He received the Bronze Star for his service in Operation Iraqi Freedom.
In 2006, Jones was selected as a recipient of the Silas Hunt Legacy Award. He has served as the president of the Arkansas Alumni Association and established the Sammie Perry-Earnestine Jones Perseverance Scholarship for minority students from Jefferson, Phillips, and Ouachita counties.