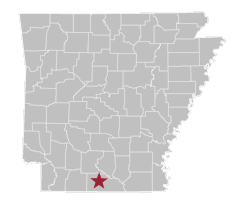 John Dyer Trimble Jr. was born in El Dorado, Strong County, Arkansas, on May 6, 1931.
Trimble attended Washington and Lee University in Lexington, Virginia, and Southwestern University in Memphis, Tennessee, before transferring to the University of Arkansas. He earned a Juris Doctor from the University of Arkansas School of Law in 1953.
Trimble returned to his hometown to manage his father's oil interests after graduation. He and his sisters formed Trimble Properties, which became an oil exploration and development company.
Trimble served on the First National Bank of El Dorado Board of Directors until 2000. He was on the Lyon College board of trustees for twelve years.
Trimble passed away on March 30, 2017.