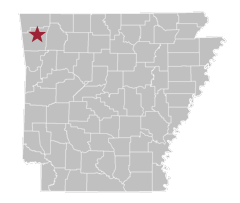 Floyd Lee Williams Jr. was born on July 7, 1925, in Denver, Colorado. He grew up in Colorado, Washington, and Oklahoma.
After graduating from high school in Oklahoma in 1944, Williams served for four years in an army artillery unit during World War II. After the war, he enrolled at the University of Arkansas, Fayetteville, where he continued his service in the ROTC. Williams graduated from the University of Arkansas School of Law in 1953.
In 1955, Willliams began his career in Washington, DC, on Senator J. William Fulbright's staff. He eventually became Senator Fulbright's chief of staff in 1959, a position he held until 1974. He then served as general counsel of the Senate Democratic Policy Committee and later as senior vice president and legislative counsel for the National Retail Federation. Williams returned to Fayetteville in 1990 to practice law, and in 1992 he joined Public Strategies Inc. in Washington, DC. The next year President Bill Clinton appointed Williams to the Fulbright Foreign Scholarship Board, where he served for ten years.
Williams passed away on June 3, 2015.