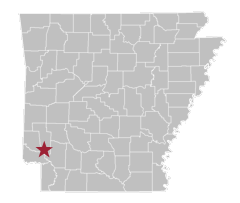 Minnie Lee Jones was born in Schaal, Howard County, Arkansas on August 13, 1933. In college, she changed her name to Joycelyn.
Elders graduated from Philander Smith College with a biology degree before enlisting in the US Army in 1953 and worked as a physical therapist in the Army Medical Specialist Corps for three years.
Elders graduated from the University of Arkansas for Medical Sciences in 1960 and completed her internship in pediatrics at the University of Minnesota. In 1976 she joined the faculty at UAMS as a professor of pediatrics. She became Arkansas's Director of Public Health in 1987. Elders was appointed the 16th Surgeon General of the United States in 1993. In 1994 she returned to UAMS as a pediatrics professor.