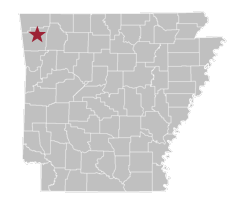 President Rica rdo Alberto Martinelli Berrocal was born on March 11, 1952, in Panama City , Panama.
Martinelli attended high school in the United States at the Staunton Military Academy in Virginia. He earned a bachelor's degree in business administration from the University of Arkansas in 1973. Martinelli graduated from the INCAE Business School in Costa Rica with a MBA in 1977.
Martinelli returned to Panama and work ed for Citibank . In 1981 he became executive of a chain of hardware store s, which he turned into a supermarket chain and later purchased. Martinelli's political career began in 1994 as Panama' s director of social security. He founded the Democratic Change party in 1998 and ultimately served as president of Panama from 2009 to 2014.
In 2009 Martinelli established t he Ricardo A. Martinelli Endowed Scholarship to benefit students from the Republic of Panama who wish to attend the University of Arkansas . H e established the Ricardo Martinelli Endowed Sigma Nu Leadership Scholarship at the University of Arkansas in 2013 .