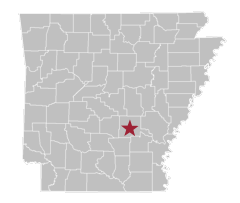 Garland Edward "Tim" Massanelli was born on January 6, 1933, in Goat Shed, Lincoln County, Arkansas.
After attending Drury College, he returned to Arkansas and simultaneously held a number of jobs, which included working on the family farm, running a liquor store, and running a coin-operated machine business. At G. W. "Buddy" Turner's suggestion, Massanelli became the parliamentarian for the Arkansas legislature. He retired in 2011 after serving for thirty-eight years.
In addition to his work as a parliamentarian, Massanelli was ordained as a deacon through the Permanent Diaconate in the Catholic Church. He served Our Lady of the Holy Souls Church in the diocese of Little Rock.
In 2012, the Tim Massanelli Endowed Scholarship for Political Science was created in honor of his service as parliamentarian. The scholarship was established at UALR due to the efforts and generosity of many donors, including previous and current state legislators.