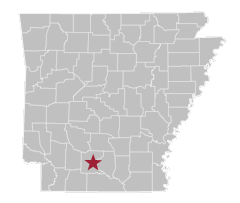 David Hampton Pryor was born on August 29, 1934, in Camden, Ouachita County, Arkansas, to William and Susan Pryor. He was raised there along with his brother, Bill, and sisters, Elinor and Cornelia.
Pryor moved to Fayetteville to attend the University of Arkansas, where he met Barbara Jean Lunsford. They were married on November 28, 1957. That same year Pryor received his bachelor's degree, and they moved to Camden and started the weekly newspaper, Ouachita Citizen.  
Pryor began his public service as an Arkansas state representative in 1960. He returned to Fayetteville and entered the university law school while serving as a representative. After earning his degree, he practiced law with Harry Barnes in Camden for four years. In 1966 Pryor was elected to the US House of Representatives for Arkansas's 4th Congressional District and went on to serve three terms. In 1972 he ran for the US Senate against the five-term senator, John McClellan, but lost to him in the runoff.
Pryor returned to law practice for the next two years but said he "felt like a fish out of water." He entered the gubernatorial race and won the primary, defeating Orville Faubus among others. Pryor went on to win the general election and took office as governor of Arkansas in 1975. After two terms as governor, he made another bid for the US Senate and won in 1978. After serving three terms, Pryor retired from politics in 1997.
Pryor returned to Fayetteville to teach at the University of Arkansas, and in 2000 he became the director at the Institute of Politics at Harvard University's John F. Kennedy School of Government. Pryor was the inaugural dean of the University of Arkansas Clinton School of Public Service from 2004 to 2006. Governor Mike Beebe appointed Pryor to the University of Arkansas Board of Trustees in 2009.
Pryor served eight years on the Corporation for Public Broadcasting Board of Directors, and in 2019 he received the Lifetime Achievement Award from CPB in honor of his outstanding contributions to public media. Pryor donated his papers to University of Arkansas Libraries Special Collections. In 1999 he donated unspent campaign funds to the university to found the Arkansas Center for Oral and Visual History, which was later renamed in the Pryors' honor.
The Pryors have three children, David H. Jr., Mark, and Scott, and four grandchildren, David H. III, Adams, Porter, and Devon.