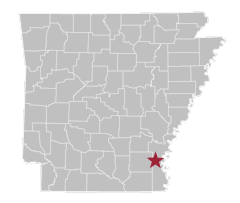 Floyd Mattison Thomas was born on August 30, 1923, in Monnett, Missouri, and grew up in McGehee, Desha County, Arkansas.
After serving in the US Army's 103rd Infantry Division during World War II, Thomas attended the University of Arkansas at Fayetteville, earning a B.S.E. in education and an M.S. in biological sciences.
Thomas taught school in Paris, Arkansas, before joining the FBI. He worked in several cities, including Pittsburgh, Pennsylvania; St. Louis, Missouri; Newark, New Jersey; and Hot Springs and El Dorado, Arkansas. Thomas also spent time in Philadelphia, Mississippi, investigating the murder of three civil rights workers in 1964. While in St. Louis, Thomas worked on the Greenlease kidnapping case. One of Thomas's most significant accomplishments involved infiltrating the KKK in Arkansas and diminishing its presence in the state.
Thomas passed away on July 15, 2014.