New Interviews
June Freeman, Mary Briscoe Marquess, Tommy K. Croxdale and James Ray "Jim" Younkin interviews available.
Featured Interview
Betty Bumpers
Betty Lou Flanagan Bumpers was born in Grand Prairie, Franklin County, Arkansas, on January 11, 1925.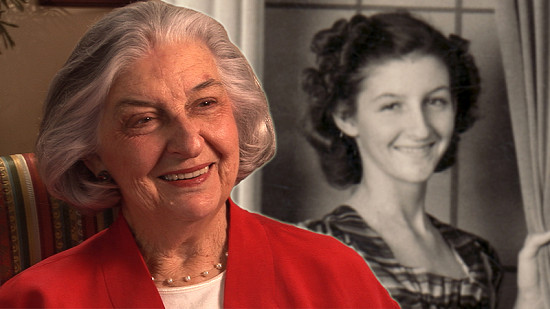 click here to see and hear more...
---
Upcoming Events
Pryor Center Presents Gen. Wesley K. Clark (ret.) - "The End of the Post-Cold War: America in Crisis
January 24, 2022, 6:00 pm - register here
Pryor Center Presents Obed Lamy - "Once Forgotten: A Short Historical Documentary" with panelists: Margaret Holcombe, RoAnne Elliott, and Dr. Valendra
February 3, 2022, 6:00 pm
Pryor Center Presents Masie Cochran - "Tell Me a Story - Many Paths to Book Publication"
March 10, 2022, 6:00 pm
Pryor Center Presents Airic Hughes - "The Language of State Will: Research Conclusions from Through The Heart of the City: Interstates and Black Geographies in Urban America"
April 14, 2022, 6:00 pm
Featured Video
This video was created for David and Barbara Pryor's 60th wedding anniversary celebration on November 28, 2017.
Stories Worth Sharing