An Evening with John Brummett
On October 15, 2018, The David and Barbara Pryor Center for Arkansas Oral and Visual History, in partnership with the University of Arkansas Retirement Association, presented "An Evening with John Brummett" as part of the Pryor Center Presents lecture series.
Brummett is a native of Little Rock who has been working for Arkansas newspapers for forty-two years, ever since getting a part-time sports desk job with the former Arkansas Democrat a few days past his sixteenth birthday. He has been a columnist since February 1986 and won several state and two national awards for commentary from the Association of State Capitol Reports and Editors. He authored a book on Bill Clinton's first year as president, titled High Wire, published in 1994.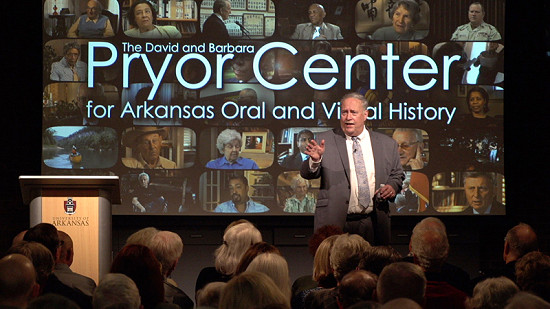 Pryor Center Presents: An Evening with John Brummett
&copy Pryor Center for Arkansas Oral and Visual History, University of Arkansas