The Blues Symposium - 2017 - Part 1
The seventh annual King Biscuit Blues Festival's "Call and Response, The Blues Symposium" took place on October 7, 2017, in Helena, Arkansas. The two-part event was held at the Malco Theater on Cherry Street and featured noteworthy blues musicians answering questions about their music and their lives.
The Blues Symposium – Part 2 was led by author and blues journalist Don Wilcock, and included Larry McCray, Sterling Billingsley, Anson Funderburgh, and Veronika Jackson.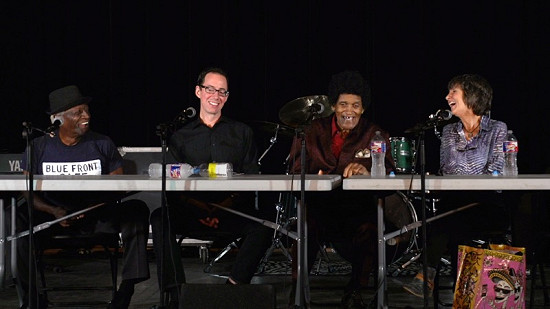 Still frame from Pryor Center video of Call and Response, The Blues Symposium - Panel 1 at the Malco theater; Helena, Arkansas, 2017
&copy Pryor Center for Arkansas Oral and Visual History, University of Arkansas