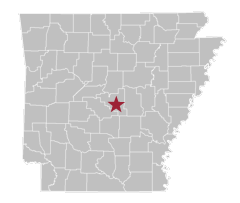 David Patterson Lambert was born in Little Rock, Pulaski County, Arkansas, on December 22, 1939.
Lambert earned a B.S.B.A. from the University of Arkansas and a J.D. from George Washington University Law School.
Lambert began working for Senator John McClellan in 1962 and then served as legislative assistant to Senator J. William Fulbright. He went on to work on the New York Stock Exchange for twenty-one years where he helped negotiate a historic meeting with Chinese leader Deng Xiaoping during the US-China Symposium on Financial Markets. In 1999 President Bill Clinton appointed Lambert as a Foreign Agricultural Service counselor to the US Mission to the UN Agencies in Rome. He formed Lambert Associates in Washington, DC, a firm specializing in nutrition issues.
Lambert made significant contributions to public service, including serving as a delegate to the UN's Codex Alimentarius Commission and as Distinguished Fellow for Iowa State University's Seed Science Center.
Lambert passed away on October 16, 2015.