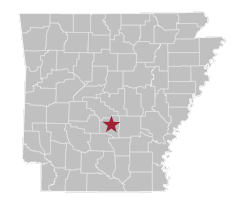 Bill Lancaster was born on September 30, 1946, in Sheridan, Grant County, Arkansas.
He attended Arkansas A&M in Monticello on a baseball scholarship. After college, he worked for the Pine Bluff Commercial  as a sportswriter and sports editor. Later Lancaster became the sports editor for the Northwest Arkansas Times.  He then began working for the Arkansas Gazette,   where he covered south Arkansas news.
Lancas ter transitioned to politics when he aided in Ray Thornton's campaign for US Senate. He served as the information director for the Arkansas House of Representatives and then became the Arkansas Senate's first chief of staff, a position he held for twenty-five years. Governor Mike Beebe appointed him to serve on the Arkansas State Claims Commission. Lancaster was the director of the Witt Stephens Grant County Museum.
Eventually returning to his writing career, Lancaster authored two novels, Grant County Scoops   and Benchwarmer.