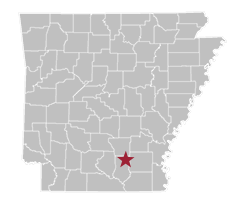 Lawrence Dale Nicholson Sr. was born on January 8, 1939, in Warren, Bradley County, Arkansas.
He began his college career in 1957 at Henderson State Teachers College in Arkadelphia, Arkansas, before transferring to the University of Arkansas at Monticello in 1958. He served in the Arkansas National Guard and was called to service during the Little Rock desegregation crisis at Central High School in 1957.
In 1959 Nicholson began his professional career in television at KTVE in El Dorado. He then worked for several radio stations, including WPLO in Atlanta and KGHI in Little Rock before returning to television at KTVE. Nicholson began working at KATV in Little Rock in 1962. He became general manager of the station in 1974 and was president and general manager until 2009. Nicholson continued to be employed at KATV as chairman until 2013.
Nicholson served on the executive committee of the Downtown Partnership and was commissioner of the Metro-Center Commission for Downtown Little Rock. He sat on the boards of the Arkansas Chapter of the American Heart Association, Arkansas Repertory Theatre, Boy Scouts of America, Children's Museum of Arkansas, and Goodwill Industries of Arkansas. Nicholson was president of the Arkansas Broadcasters Association in 1988. He served as promotion advisory chairman of the ABC Affiliate Board of Governors from 1985–1988 and continued to serve on the board from 1989–1992.
Nicholson won the National Humanitarian Award from the National Conference for Community and Justice and the Lifetime Achievement Award from the American Advertising Federation. He was also honored with the Pioneer Award from the Arkansas Broadcasters Association. In 2008 Nicholson was awarded the Emmy Gold Circle Award by the Mid-America Chapter of the National Academy of Television Arts & Sciences in recognition of fifty years of service in the television industry. He also received an honorary doctorate from Philander Smith College.
Nicholson passed away in Little Rock on June 2, 2013.