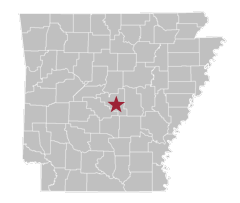 Thomas B. "Tom" Schueck was born in St. Louis, Missouri, on March 22, 1941.
Schueck attended Washington University in St. Louis and graduated in 1965 with a degree in civil engineering. He came to Little Rock with Peter Kiewit Construction to help build the Murray Lock and Dam on the Arkansas River. Schueck then worked for AFCO Steel before becoming a sales representative for various companies in the steel industry. In 1968 he founded Schueck Steel Products, which is now consolidated with his other ventures into Lexicon, Inc.
Schueck was appointed to the Arkansas State Highway Commission in 2011 by Governor Mike Beebe and has served on the Arkansas Pollution Control and Ecology Commission and boards of the University of Arkansas Medical Sciences Foundation and AIDC Foundation.
Schueck passed away on March 3, 2020.