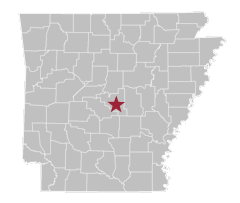 James "Jim" Guy Tucker was born in Oklahoma City, Oklahoma, on June 13, 1943. He was raised in Little Rock, Pulaski County, Arkansas.
Tucker graduated from Harvard University in 1964 with a bachelor's degree in government and became a journalist with the Saigon Post  during the Vietnam War. He earned his law degree from the University of Arkansas School of Law in 1968.
Tucker then joined the Rose Law Firm in Little Rock. He was elected prosecuting attorney for Pulaski County in 1970. In 1972 Tucker ran for attorney general and served until 1977 when he was elected to the US House of Representatives. After an unsuccessful bid for the US Senate in 1979, Tucker went into practice with the law firm Mitchell, Williams, Selig, and Tucker. Tucker returned to public office in 1991, first as lieutenant governor, then as governor following Bill Clinton's election to the White House in 1992.
After leaving office in 1996, Tucker has been a charter member of the Arkansas Advanced Energy Association. He has served on the board of directors at the University of Arkansas at Little Rock and has been active in his vaccine-development firm, Pacific GeneTech Limited.