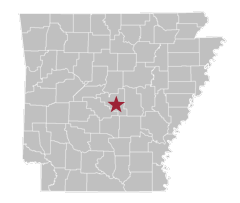 Harry Pfeffer Ward was born in Pueblo, Colorado, on June 6, 1933.
He graduated from Princeton University in 1955 and received his medical degree from the University of Colorado Medical School.
Ward was appointed Chancellor of the University of Arkansas for Medical Sciences in 1979. He is credited with leading the institution's transformation from a small medical school with a charity hospital to an academic health center and research leader. During Dr. Ward's twenty-one years as chancellor, he led UAMS through major expansions, including development of the Arkansas Cancer Research Center, the Jones Eye Research Institute, and the Reynolds Center for Aging.
Ward was named the 1997 March of Dimes Citizen of the Year, and a year later, the Arkansas Times  named him the Arkansan of the Year. The Arkansas Hospital Association granted him the Distinguished Service Award. The Harry P. Ward Tower on the UAMS campus was built in his honor.
Ward passed away on March 11, 2008.