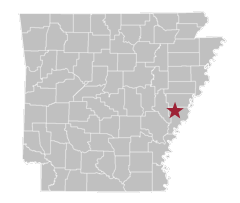 Ralph Terry Cagle was born in Helena, Phillips County, Arkansas, in 1950. He grew up in Turkey Scratch, Arkansas.
Cagle is a self-taught drummer who began working as a professional musician at age fifteen. In 1966 Cagle's uncle, Levon Helm, recruited him as the drummer for the Del-Reys, a group which later became the Cate Brothers. As part of the group, Cagle shared the stage with such bands as the Grateful Dead and Queen. In 1983 he toured with the Cate Brothers when they performed with The Band in Japan. Cagle remained with the Cate Brothers until 1989. In the early 2000s, Cagle started a band called the Jungle Bush Beaters, named after Helm's first band in high school. Cagle then rejoined Earl Cate in the group, Earl and Them.
Cagle passed away on February 11, 2023.