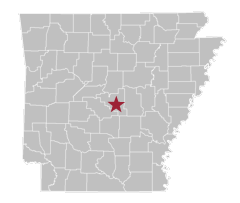 Milton Pitts Crenchaw was born on January 13, 1919, in Little Rock, Pulaski County, Arkansas.
c
Crenchaw attended Dunbar Junior College in Little Rock and enrolled at the historic Tuskegee Institute in Alabama in 1939. He began his flight training at Maxwell Air Force Base in Montgomery and returned to Tuskegee in 1940 for advanced training through the Civilian Pilot Training Program. One of the original Tuskegee Airmen, Crenchaw was recruited to work as a flight instructor at the institute during World War II.
Crenchaw returned to Little Rock in 1947 and was influential in founding an aviation program at Philander Smith College, where he taught aviation until 1953. He then worked at Fort Sill in Oklahoma, Camp Rucker in Alabama, and Fort Stewart in Georgia until he retired with over forty years of federal service. Crenchaw also worked at Central Flying Service in Little Rock and in various counties in Arkansas as a crop-duster.
Crenchaw passed away on November 17, 2015.