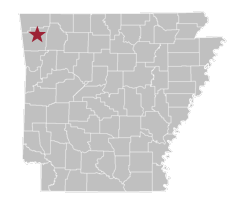 Daniel Edward Ferritor was born in Kansas City, Missouri, on November 8, 1939, and grew up in Kansas City and Dallas, Texas.
He served in the United States Air Force Reserves while attending Rockhurst College, where he received a B.A. in English. He earned his M.A. and Ph.D. in sociology from Washington University in St. Louis, Missouri.
Ferritor accepted a professorship at the University of Arkansas in 1973 and later became chair of the sociology department. He served as chancellor of the university from 1986–1997.
After stepping down as chancellor, Ferritor returned to teaching.  He served as vice president for academic affairs for the University of Arkansas System and later became vice president for learning technologies. Ferritor returned to the University of Arkansas campus in August 2015 to serve as interim chancellor.