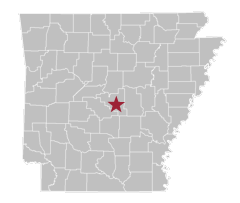 Dickson L. Flake was born on August 10, 1938, in Little Rock, Pulaski County, Arkansas.
Flake joined the Air National Guard in 1956. Later that year he moved to Ann Arbor, Michigan, to attend the University of Michigan. Flake graduated with a bachelor's degree in business administration in 1960. Upon graduation, he went to work for the Burroughs Corporation in Detroit while continuing his education at the University of Michigan. He graduated with an MBA in 1963.
Flake returned to Little Rock in 1965 to work in commercial real estate as head of the Walthour-Flake Company, Inc. In 1971 he cofounded Barnes, Quinn, Flake & Anderson, a real estate development firm, now known as Colliers International | Arkansas. Flake was appointed director of the Little Rock branch of the Federal Reserve Bank of St. Louis in 1989.
He was elected to the American Society of Real Estate Counselors and became their national president in 1989. Flake has served on the Board of Visitors at the University of Arkansas at Little Rock, the St. Vincent Infirmary Board of Directors, and has served on the Board of Trustees of Lyon College in Batesville.
Flake passed away on June 30, 2020.