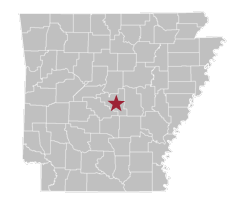 Delmar "Dale" Allen Hawkins was born on August 22, 1938, in Goldmine, Louisiana. As an early innovator of American rock and roll, Hawkins was a singer, songwriter, and rhythm guitar player.
In 1953 Hawkins joined the navy at age sixteen and served for one and a half years. Afterwards, he worked in Shreveport as a music store clerk by day and performed his music by night. He became one of the earliest exponents of rockabilly. Hawkins is best known for the song "Susie Q," which he wrote and recorded. "Susie Q" reached #27 on the US pop chart in 1957 when Hawkins was just eighteen years old.
He moved to Arkansas in 1978. In 1997 he started his Hawk's Nest Recording Studio in North Little Rock, Arkansas. Hawkins was inducted into the Louisiana Hall of Fame in 1999 and the Rockabilly Hall of Fame in 2000.
Hawkins passed away in Little Rock, Arkansas, on February 23, 2010.