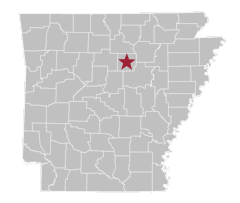 Johnelle Terria DeBusk Hunt was born on January 4, 1932, in Heber Springs, Cleburne County, Arkansas.
She attended Arkansas State Teachers College in Conway before marrying Johnnie Bryan "J. B." Hunt Sr.
She cofounded J.B. Hunt Company with her husband in 1961, and in 1969 they created J.B. Hunt Transport Services. Hunt was instrumental in the growth and success of their businesses, functioning in numerous roles, including credit manager, secretary-treasurer, and corporate secretary. Hunt has served on the Harvey and Bernice Jones Eye Institute Advisory Board, the Beau Foundation Board of Directors, and the Advisory Council for the Ozark Affiliate of the Susan G. Komen Breast Cancer Foundation. The Women's Foundation of Arkansas named her 2012 Woman of the Year.