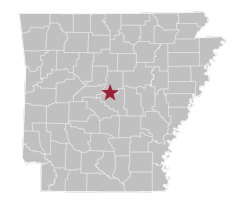 Edith Mae Irby Jones was born in Mayflower, Faulkner County, Arkansas on December 23, 1927.
In 1948 she became the first African American admitted to the University of Arkansas College of Medicine and became the College of Medicine's first African American graduate in 1952. Following graduation, she practiced medicine in Hot Springs, Arkansas, for six years. In 1962 Jones established a private practice in internal medicine and gerontology in the inner city of Houston, Texas.
In 1985 Jones became the first woman to be elected president of the National Medical Association. In 1988 she was named American Society of Medicine's Internist of the Year. She has served as the chief of the medical staff at Riverside General Hospital in Houston, Texas.
Jones passed away on July 15, 2019.