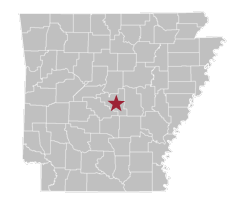 Jerral "Jerry" Wayne Jones was born October 13, 1942, in Los Angeles, California. His family moved to North Little Rock, Pulaski County, Arkansas, when he was three years old.
Jones attended the University of Arkansas on a football scholarship and was a part of the Razorback football team named national champion by the Football Writers Association of America in 1964. He graduated in 1965 with a degree in business and earned a Master's degree from the University of Arkansas in 1970.
Jones sold insurance for his father's company in Missouri while in college before starting his own oil and gas venture in 1971. In 1989 he bought the Dallas Cowboys and led the team to multiple Super Bowl victories.
In 1997 Jones began the tradition of kicking off the Salvation Army's Red Kettle Campaign during the Dallas Cowboys halftime show on Thanksgiving Day. Jones was inducted into the Arkansas Sports Hall of Fame in 1999 and the Arkansas Business Hall of Fame in 2010.