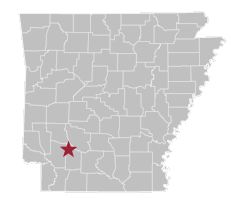 James Thomas "Tommy" May was born December 7, 1946, in Prescott, Nevada County, Arkansas, and raised in El Dorado, Union County, Arkansas.
May earned both his B.S.B.A. and M.B.A. degrees from the University of Arkansas. He was the chairman and chief executive officer of Simmons First National Corporation.
May has served Arkansas and his local communities in many capacities, including his participation on the University of Arkansas Foundation Board of Directors, the Dean's Executive Advisory Board in the Sam M. Walton College of Business, the University of Arkansas Board of Advisors, the Steering Committee for the Campaign for the 21st Century, and the Board of Trustees for the University of Arkansas System from 1993 to 2003. Furthermore, May has dedicated his time to many organizations, including the Boys Club of America and Habitat for Humanity.