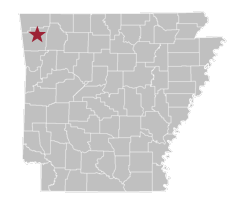 John McDonnell was born in Crossmolina, County Mayo, Ireland, on July 2, 1938. He moved to America in 1963.
McDonnell received a B.A. from Southwestern Louisiana University in 1969 where he was an All-American athlete in track and field before going on to coach high school track.
In 1972, the University of Arkansas hired McDonnell to coach the cross-country team. He went on to head the men's track and field program, where he led the Razorbacks to a record-setting forty NCAA championships and five NCAA Triple Crowns. McDonnell was inducted into the United States Track Coaches Hall of Fame and named National Coach of the Year thirty times, among many other accolades. The Razorbacks' outdoor track facility is named John McDonnell Field in his honor.
McDonnell passed away on June 7, 2021.