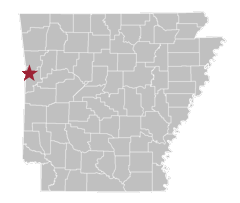 William Curtis Shipley was born on July 30, 1933, in Fort Smith, Sebastian County, Arkansas.
Shipley earned a bachelor's degree in marketing with a minor in economics at the University of Arkansas, Fayetteville. He served in the Arkansas Army National Guard during the Korean War.
When he was twenty-nine, he took over the operation of the Fayetteville location of the family business, Shipley Baking Company. As a board member of Washington Regional Medical Center, Shipley was instrumental in acquiring funds for the hospital's expansion. Additionally, he raised money for the restoration of Old Main. He has served as the president of the Fayetteville Chamber of Commerce. Shipley sat on the Beaver Water District Board of Directors, the National Development Council, and the University of Arkansas Board of Advisors.