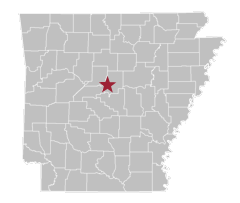 Raymond "Ray" Hoyt Thornton Jr. was born on July 16, 1928, in Conway, Faulkner County, Arkansas.
Thornton earned a B.A. from Yale University. After serving in the US Navy during the Korean War, he earned a law degree from the University of Arkansas, Fayetteville.
He began a political career when he was elected the state attorney general. Later, he served three terms in the US House of Representatives and helped draft articles of impeachment against President Richard Nixon. In 1984, Thornton was appointed the president of the University of Arkansas System. After his tenure, he was elected to a term as an Arkansas Supreme Court Justice.
Thornton passed away on April 12, 2016.