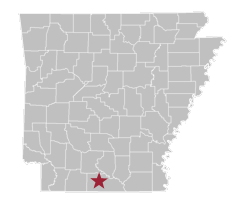 Bud B. Whetstone was born August 25, 1942, in El Dorado, Union County, Arkansas.
Whetstone received a B.A. in education from the University of Arkansas. After teaching in Florida for a year, he earned his law degree from the University of Mississippi. While in law school, Whetstone worked on civil rights cases at a legal services office. He moved to Little Rock to practice law with his father and established the Whetstone & Odum law firm in 1969.
The Arkansas Trial Lawyers Association named Whetstone Outstanding Trial Lawyer. The Pulaski County Bar Association chose him to be a recipient of the Lawyer-Citizen Award, and the Arkansas Bar Association gave him the Golden Gavel Award. In 2007, he received the Citizen of the Year award from the FBI. A year later, he received the Distinguished Citizen Award from the governor of Arkansas.
He has served on the P.A.R.K. Foundation Board and the Little Rock Boys and Girls Club Board of Directors. Whetstone built the Dalton Whetstone Boys and Girls Club in memory of his son.